30-06-2018, 03:52 PM
ReXxus
Vietnam Hunter



Posts: 784

Joined: Oct 2016

Reputation:

28
less Activity
Hey guys
As surely all of you have noticed, except TWC beginners, nodownload and partly also Panzerwar simply the other servers inactive (headshot and Noquarter and Vietnam anyway)
==> TJ has its own regular player <==
PSA has also lost its effect again...
My idea would generally be to set up an activity team again.
Either a new PSA test or just a few dates/meetings to plan where you then meet and then on the and the server.
Maybe the servers will get more attention again.
I've been busy lately for the first time, but since I'm now on vacation/vacation, I'm also more active in the gamble again
I hope it's okey if I have my opinion/suggestions outside.
See ya again
Basti/ReXxus *
30-06-2018, 06:35 PM
HamsteR!
The Best Hamster outside TWC ;)



Posts: 1,334

Joined: Apr 2016

Reputation:

82
RE: less Activity
The first thought that came to my mind: we can organize everything but if we haven't active members so for whom we will organize events? I saw it last months where I try organize something and arrives only few or several players (last event - one member (!)). Maybe the formula has run out? But for sure I also see less activity in all servers except ND and NQ (NQ always is inactive and still keeps the same level although there were cases where it was not the less active).

Firstable, in my opinion all servers should thinkg about yourself; for example, what I'm doing wrong as supreme/leader, what can I change, why my server lost activity, how many active players I have now, how can I motivate to regular playing, etc. Everybody have work/school, wife/girlfriend, hobby, vacation, real life etc, nobody expected from TWC members playing every day for 8 hours, but if you are TWC member would be nice if you come from time to time and play. For me being in clan for tag or colours is sensless but of course it is only my opinion amd one year ago we was more active. In summer of course.

Simple exapmle; as I see we have 94 twc members on forum. 8 players was on-line more than 6 days ago, 26 members was on-line more than... 1 month ago. Almost 40% inactive members...
---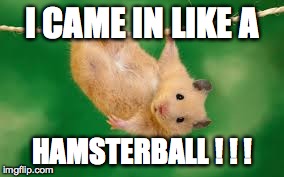 30-06-2018, 07:57 PM
RE: less Activity
I agree with you. I am every day two or three times on the server, because I am an old goat and did lead three clans. We had one rule........show commitment, you ar a member of a group/team/clan. Of course there are some downtimes, but not for 80 % of the members.! I can`t imagine that yoyu can`t spent at least 10 minutes of your time to check forums play, at least show your face.!
---
[img]

[/img]
30-06-2018, 08:35 PM
ReXxus
Vietnam Hunter



Posts: 784

Joined: Oct 2016

Reputation:

28
RE: less Activity
my idea was almost, we solve the member base.

so we do not break up in headshot / NoDownload / Pw / Nq member (and others) we make a member base and carry -TWC | in front of our name ... (colors selectable).


everyone would get on the servers of the same level on whose rank those are.

so you can help the other servers short if you just everywhere LvL high.


It's just an idea.
01-07-2018, 08:11 AM
valkk
ONLY CHEATERS COLLECT QUOTES



Posts: 433

Joined: May 2017

Reputation:

14
RE: less Activity
I personally think this should of been a long time ago. Let's face it, Vietnam isn't popular and is basically dead, the same goes for Headshot and No Quarter. The member base is way to low to keep the servers going. But then people like playing on them servers, so you can't win.
---
#Fortniteislife


twitch.tv/vaaalk (

Hope to start streaming soon

)
01-07-2018, 11:02 AM
RE: less Activity
Maybe the applicationform should be adjusted.....I give a few lines from the BG application form.

Why do you want to be in TWC?: like you and play every day
Are you able to visit ET regularly?: yes
Are you able to visit our forum on a at least weekly basis and will you continue to do so?: yes
Did you read our server and forum rules?: yes

Ok, we all know there are downtimes, this is/was always like that in every clan through the years. The game did loose some spice through the years, but amazingly, it still is very active for a game that old. Maybe we should be more strict in applying the rules as they are made. or adjust them for the present situation. Or have a good look at the situation and adjust the way we try to make everyone happy and have so many servers where most of them are on the edge of being inactive most of the time. Maybe it is just the time for ET to slowly say goodby after so many years giving so much fun and creating so many friendships between people. Every time the developers did manage to add something different and give the game a new sparkle. Many of us stil like the game, but also many don`t feel the commitment anymore that is one of the core settings for a group/clan to survive. If we can bring back that again, ..............but yeah, it also needs more input from members and the leaders from this clan and I am sorry to say so...........i am not that long a member, but can`t say i see a lot of movement from the management. Maybe I step on some toes now, but hey...........wake up or this clan will silently dissapear.!
---
[img]

[/img]
01-07-2018, 01:14 PM
HamsteR!
The Best Hamster outside TWC ;)



Posts: 1,334

Joined: Apr 2016

Reputation:

82
RE: less Activity
About servers activity; I found this
http://board.twcclan.org/thread-57.html
It will be nice if we can update this
---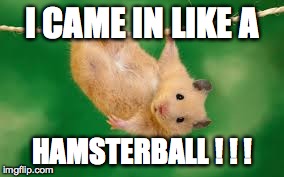 01-07-2018, 02:30 PM
(This post was last modified: 01-07-2018 02:36 PM by DarKMyst.)
RE: less Activity
did register again, but how do I put myself in the memberlist of the TWC clan?

---
sorry HamsteR! did look with my nose again...............!
---
[img]

[/img]
01-07-2018, 02:41 PM
ZonElax
Savate Boxe Française



Posts: 1,494

Joined: Feb 2012

Reputation:

109
RE: less Activity
Hey,
Someone mentioned our recruitment policy, maybe the current system with applications scares the guests (or potential TWC members) away. Back in the day we had a lot of interested guests about joining the clan, there were also a lot of so called 'tryouts' on daily basis, meaning we had a large amount of new members, today you don't really see any applications. In fact we only have 2 or 3 applications in a month.
I understand the concept of having a trial time in order to join the clan, not everyone is suitable to become a member, but in times like these we are in a need of new members. Therefore, maybe it's time to change some recruitement rules, perhaps fewer days of trial time or something that wouldn't scare the guests away (making applications and putting [R]'s in front of your name, imo that really seems complicated for me
).
Maybe just something to consider about.
Cheers.
---
Need a signature? Go to my

SHOP

.
01-07-2018, 02:57 PM
RE: less Activity
(01-07-2018 01:14 PM)

HamsteR! Wrote: About servers activity; I found this
http://board.twcclan.org/thread-57.html

It will be nice if we can update this
Done!
---
[img]

[/img]
User(s) browsing this thread: 1 Guest(s)