Poll: What day of the week is the best for tournament/big event?


This poll is closed.

Monday
1
5.26%
Tuesday
1
5.26%
Wednesday
0
0%
Thursday
1
5.26%
Friday
3
15.79%
Saturday
7
36.84%
Sunday
6
31.58%
Total
19 votes
100%
10-04-2018, 08:26 PM
HamsteR!
The Best Hamster outside TWC ;)



Posts: 1,332

Joined: Apr 2016

Reputation:

82
Tournament day
Hello there!

I think about some tournament to do and I have qustion to all players (not only to our members). What day of the week is the best for playing tournament for you? Remember that if you want participate in the tournament you have to reserve 3-4 hour in the evening.

Please use the poll and of course any ideas are welcome here too.

Thank you,
Hammy
---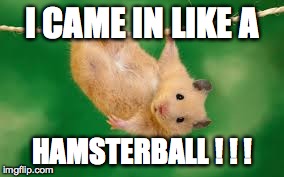 10-04-2018, 08:39 PM
Paul
Biertje Peukie



Posts: 858

Joined: May 2013

Reputation:

93
RE: Tournament day
You could try picking a date by poll aswell ? Just an idea
It might help deciding which day aswell
---
~If You Change Nothing, Nothing Will Change~

~A Dream Costs Nothing Unless You Want It To Come True~
10-04-2018, 09:02 PM
ZonElax
Savate Boxe Française



Posts: 1,493

Joined: Feb 2012

Reputation:

109
RE: Tournament day
Saturday afternoon is when I usually have the most time. Paul is right,if we had a date it would be easier to plan ahead
What kind of tournament do you have in mind?
---
Need a signature? Go to my

SHOP

.
10-04-2018, 10:38 PM
Thrasher
Meme Supreme



Posts: 4,813

Joined: Sep 2012

Reputation:

189
RE: Tournament day
hopefully it will be a dynamite war tournemant
---
11-04-2018, 08:31 PM
HamsteR!
The Best Hamster outside TWC ;)



Posts: 1,332

Joined: Apr 2016

Reputation:

82
RE: Tournament day
(10-04-2018 08:39 PM)

Paul Wrote: You could try picking a date by poll aswell ? Just an idea It might help deciding which day aswell
I wanted to ask you in general, this information will certainly be useful for all event/tournament organizer. When it comes to specific dates i think about next week (16.04. - 22.04.).
---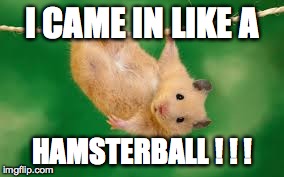 11-04-2018, 10:31 PM
Ludi
Complaint hunter



Posts: 2,732

Joined: Apr 2016

Reputation:

86
RE: Tournament day
(10-04-2018 10:38 PM)

Thrasher Wrote: hopefully it will be a dynamite war tournemant
Or a satchel one
---
Signature by Mimus
User(s) browsing this thread: 1 Guest(s)