01-04-2018, 11:50 AM
trip mines
Very annoying option sometimes. is it possoble to vote to remove it or put a level to it.
For example.........only be used if it is 3vs3 ( real players ) or 4vs4.?
---
[img]

[/img]
23-04-2018, 07:30 PM
RE: trip mines
So nobody has a suggestion or even an answer?? For me you may disable the tripmines, they spoil the game. I like the game as it was in the beginniing, no extra goodydinges, just skill.!! And with skill I dont mean that you are a hell of a aimer and kill 70-90- or 150 in one round. Skill is teamwork and tactics....nothing less, nothing more.
---
[img]

[/img]
23-04-2018, 07:38 PM
Fox
Symbowl Sign



Posts: 647

Joined: Dec 2012

Reputation:

81
RE: trip mines
Afaik it's a part of the game, accept and play on.
When playing 1v1 or 100v100, in my eyes doesnt matter.

And not sure if that's possible to enable trip mines only when 6+ people playing.
---
Signature by MIMUS
24-04-2018, 06:19 AM
valkk
ONLY CHEATERS COLLECT QUOTES



Posts: 433

Joined: May 2017

Reputation:

14
RE: trip mines
It's apart of Nitmod, no different then going to Jaymod and having the annoying cocktails there. Just accept it and play.

There's no need to get shitty with no one replying, the BG server isn't really active at the moment as people are obviously busy in real life, and if someone goes 100+ kills on a map with just real players, I think you can call that skill.
---
#Fortniteislife


twitch.tv/vaaalk (

Hope to start streaming soon

)
24-04-2018, 09:54 AM
RE: trip mines
Going shitty? I classify your answer like that. I thought that we are in a community and that at least an answer would be possible , even when you dont agree with what people think or ask. I can accept the fact it is an part of the game, but connect it with my age and playing ET from the start, I like the game as pure as possible. as it was from the start. I was for a while part of the FA clan, but left it quickly, the main server was a big laugh. Players were more flying around above you then on the ground and they all had some rockets in their a$$. But lets leave like it is, I can accept and play like it is. And the difference of opinion about skill..............? Can open a book about it, but is something you don`t understand. You have to be a bit longer around to understand the difference.
If you call a post shitty, you may call this post shitty. But I dont care, i am Dutch and you will get it without flowers.! Have look around on the forum and in the game, where you were posting and playing, can`t say I appreciate the way you present yourself. But that is my opinion. You probably don`t give a shit.
---
[img]

[/img]
24-04-2018, 12:24 PM
Maths
;



Posts: 2,188

Joined: Mar 2012

Reputation:

113
RE: trip mines
---
25-04-2018, 12:16 AM
HamsteR!
The Best Hamster outside TWC ;)



Posts: 1,332

Joined: Apr 2016

Reputation:

82
RE: trip mines
Every server have some pros and cons. For example, in NQ you haven't trip mines but you can kick dyna/nades/support can and have an advantage. This same is with trip mines. I think you should discuss it in your own group because you creating this server
Some months ago you could lean and shoting from the corner, now this option is not available so if you find good arguments maybe it is possible little change some settings?
Good luck
---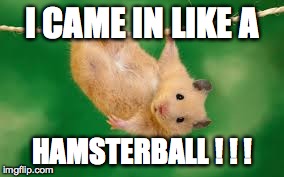 25-04-2018, 09:06 AM
RE: trip mines
THX HamsteR! for your reply.
---
[img]

[/img]
25-04-2018, 06:18 PM
Paul
Biertje Peukie



Posts: 858

Joined: May 2013

Reputation:

93
RE: trip mines
Tripmines have been a subject for quite the while, tomany, to little blabla
Personaly, i dislike them, but i get why people like them though, for example: its usefull for defending an objective aswell as offence (tripmine around the spawn corner)
I've been searching through the settings but there are only 2 options: Enable/Disable and the maximum amount per team.
HOWEVER, it is possible to change the amount per map. So if anyone has suggestions i'd be willing to hear you out
btw peeps, noone's opinion is shitty, its their own view on the game, and i appriciate them all
I'm sorry for responding this late, i've been rather busy the past week.
---
~If You Change Nothing, Nothing Will Change~

~A Dream Costs Nothing Unless You Want It To Come True~
25-04-2018, 09:37 PM
HeXomega
Salty german.



Posts: 167

Joined: Feb 2018

Reputation:

10
RE: trip mines
(25-04-2018 06:18 PM)

Paul Wrote: HOWEVER, it is possible to change the amount per map. So if anyone has suggestions i'd be willing to hear you out
Ban them on Supply Depot, otherwise I'm fine
---
-
TWC
|
HeXomega
|
CLDR
-
User(s) browsing this thread: 1 Guest(s)