[10.03] Bloody Saturday Event
03-03-2018, 12:48 PM
HamsteR!
The Best Hamster outside TWC ;)



Posts: 1,336

Joined: Apr 2016

Reputation:

82
[10.03] Bloody Saturday Event
Hello there!
Date: 10.03.2018
Place: TWC|NoQuarter Sever
Time: Whole day
Description: For one day I delete all current maps from server and upload several tdm maps. It mean that whole day we can frag to unconsciousness
It is time to chellange with other players, maybe learn something and talk with others how to prove your killing skill. Everyone are welcome
Below you can write what TDM maps do you want play in this "Bloody Saturday"? Maybe some special server settings? I'm open for ideas.
---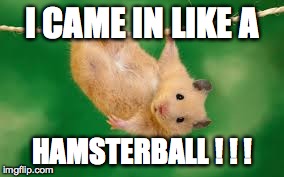 User(s) browsing this thread: 1 Guest(s)