a question! (archived by $4m4el)
23-02-2018, 07:38 PM
(This post was last modified: 23-02-2018 07:48 PM by 2rk'ich..)
a question! (archived by $4m4el)
Tonight we were playing on Goldrush,there was 20 minutes remained end of the map.we were 2 less for about 5 mins,I said "teams pls" none swaped,said again "pls one to us or randomly" in other team's player cieply(rctr) and butcher(a suprime) said teams are fine,we are 2 less in axis and allies admins says teams are fine.lol.and I said I care about the numbers and cieply said I dont care.and more blablas.just he wanted to show ballz seems.I just care this question's answer,what am I supposed to do about this stuation?I must care about the numbers? or there some says teams even...? or there are any way for understand easly teams are even or not even?

BTW I dont complain,just asking...cuz it wasn't first time I m on this stuation
23-02-2018, 08:20 PM
Kenny
Clan friend



Posts: 790

Joined: Jun 2013

Reputation:

71
RE: a question!
It depends on whether or not the uneven team has better players imo I don't usually mind if it's uneven but still playable (like when it's 10v10 or more) -3 I would say people need to change if that's the case, if not then people should change
---
The victim was found with his dick in a jar of peanut butter
Well I guess you could say
(•_•) / ( •_•)>⌐■-■ / (⌐■_■)
He was fucking nuts.
YEEEAAAAHHHHHHHH
23-02-2018, 08:38 PM
RE: a question!
who will decide less team has better players and no need any help? think please,i m in axis we are 2 more players,if i say teams are okay,it will be enough because just i think so?how can i explain it to allies players?not makea sense imo
23-02-2018, 08:47 PM
Cieply
No Download High Admin



Posts: 149

Joined: Jan 2013

Reputation:

11
RE: a question!
long time ago it was agreed that according to numbers team need to be -3 or more to say it's uneven altho it was also mentioned everything depends on situation.(and i dont recall someone changed it) so when 8 axis rambo medics camp 10allies in spawn it's not reasonable to say teams unfair. as reliable admin u should look at situation from all players perspective not just by your frags. (aka omg allies is getting out of spawn lets !put more ppl to axis_).

on side note if i wanted to show my balls i would just kick u from server coz it seems u have to big ego to do basic search on forum or ask others politely when in doubt instead of starthing shitstorm on mainchat.
---
"If you really want to do something, you'll find a way. If you don't, you'll find an excuse."
23-02-2018, 08:52 PM
Kenny
Clan friend



Posts: 790

Joined: Jun 2013

Reputation:

71
RE: a question!
Well it's a matter of using eyes to look at the team scores, if axis is like 700 less than allies (which is rare) then sure it's uneven, but then comes the fact that when its 6v6, 8v8 or 10v10 and one team is completely dominating the other no one cares and says teams are fair when it clearly is not but no one will want to try and make the teams even especially members so either way it will make no sense. Also the majority of players are regular vistitors so it shouldn't take much thought to know who the good and the bad players are to be fair.
---
The victim was found with his dick in a jar of peanut butter
Well I guess you could say
(•_•) / ( •_•)>⌐■-■ / (⌐■_■)
He was fucking nuts.
YEEEAAAAHHHHHHHH
23-02-2018, 09:49 PM
LePresident
Server Supreme



Posts: 446

Joined: May 2017

Reputation:

30
RE: a question!
(23-02-2018 08:52 PM)

Kenny Wrote: Well it's a matter of using eyes to look at the team scores
Yep, fair teams means fair scores, not fair numbers.
---
-

TWC

|

LePresident

|

BMS



Feel free to contact me if the BG server crash :
https://www.facebook.com/profile.php?id=100007129938038
tsampy@hotmail.com

24-02-2018, 03:50 AM
(This post was last modified: 24-02-2018 08:18 AM by 2rk'ich..)
RE: a question!
@Cieply ur just funny,u would kick me because of what? because of i do my job? because i warned about teams?u started shit argue with me front of the players for show big balls... i have ss..how u can say that teams are fine?even some axis players(Smiley and sone others) asked "teams are fine now,really?"ur the expert or what? it was so hard to defend for axis and remained more then 20 minutes...how suck explain u did.
ye,as some other members or admins do,i won't warn to ppl about the rules.i am being high ego then.i know why my haters hate me,just because I warned them for their breaking rules.even members or admins.I can give many examples with my ss and I already shared some ss with SAM.
I can understand now why u asked to me 3 times when SAM promoted me...(how did u get level 7)(what did u do) like I have to do anythng...its explaining to me now sths. if I demote lvl 3,do u think I will be sad?lol no.ppl start love me again because I won't read what ppl write,what ppl says,are they swearing,or breaking any rules? ...
so if I have what level and that level what ggetting reponsibility I will just follow the rules.I dont care ur level.
I hope u will be more active then for do ur job.not 2 hours in a week.i am the one guy most active at the ND server and i have to warn players about the rules and i see that i am just getting haters... seems it doesnt work.idc then like u do
24-02-2018, 10:20 AM
(This post was last modified: 24-02-2018 10:22 AM by draken-jager.)
draken-jager
No Download Member



Posts: 447

Joined: Apr 2017

Reputation:

30
RE: a question!
Balancing teams may indeed depend on the situation sometimes. For example, when it's Battery I don't mind if there are 12 allies players while axis only have 9 players. However I think to avoid confusion (like this) it's the best to balance the teams immediately when teams are 2 players uneven.
24-02-2018, 11:06 AM
HamsteR!
The Best Hamster outside TWC ;)



Posts: 1,335

Joined: Apr 2016

Reputation:

82
RE: a question!
In my opinion not always two players less = not even team. It looks different when on the server are 4 players (1vs3) and looks diffrent when are 20 players (for example 9vs11). In this second situation the difference in the game can be none. You can always check axis and allies score. When allies always winning with 9 players vs axis with 11 players it is sensless to "even teams" to 10vs10, simple. But of course this is only my opinion.
I think that you (as ND crew) should set your own rules for admins how to even teams
Or always you can go on the easy way and add script which even teams
Good luck!
---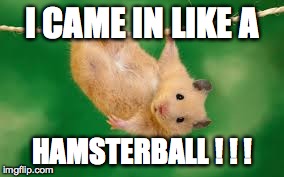 24-02-2018, 12:10 PM
Butcher
Troll Hunter



Posts: 1,200

Joined: Jan 2013

Reputation:

110
RE: a question!
Hey ducks,

The event teams are indeed one of the most important issues in gaming. I consider this rule so important, that I would actually warn/demote/kick admins that are not taking actively quick actions in case they see unfair team setups evolving.

BUT!

Always the whole siutation, standing of the match should be clearly evaluated to decide if the setuips are fair or not! And the number of players at teams are only an indication at first sight, we should see really at the scores but what we can (I mean the admins playing or watching the game) do all time is to track game development, such as which team is constantly blocked or even underpressured by the other, pushed back into spawn and so on.
Only after the whole picture can be stated, how is teambalance standing, and it is firstly the server admins, secondly the visiting supremes/admins responsibiltiy to track the situation fairly.

Regarding this case in last night I can repeat what I replied to your notice: teams were nicely balanced, even if Axis had 2 players less (9vs7 or 10vs8 or so). I always watch the teambalance with quite rigorous eyes and immediately request balancing if I see unfair setups. But in that case Axis were even with less players very strong, so until your request Allies could actually not proceed over the bridge area, not even capable of moving the tank from the last corners.

Teh classis maps are mostly blocked on ND for several reasons like no or not eligible medic limits, fast panzers, narrow channels to proceed for Allies (tunnels, corridors) that can be be blocked for all the match time. So it is fine if Allies have more players, even if they are a bit stronger, as the attacking team has thus a far more difficult job.
---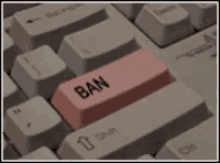 User(s) browsing this thread: 1 Guest(s)