13-02-2018, 02:31 PM
vietnam server
Hi Guys,

sometimes i play on the other servers, but with the vietnam server I get an error.

vm_create on ui failed. Any advise?
---
13-02-2018, 02:35 PM
LePresident
Server Supreme



Posts: 452

Joined: May 2017

Reputation:

30
RE: vietnam server
---
-

TWC

|

LePresident

|

BMS



Feel free to contact me if the BG server crash :
https://www.facebook.com/profile.php?id=100007129938038
tsampy@hotmail.com

13-02-2018, 04:18 PM
RE: vietnam server
Thanks!! Did put a pk3 file in ( from the link you gave ) etnam and it works! Thx.
---
13-02-2018, 06:47 PM
Butcher
Troll Hunter



Posts: 1,200

Joined: Jan 2013

Reputation:

110
RE: vietnam server
Hey dudek,
I am happy to know that you sometimes visit my empire, the Vietnam jungle!
Today I raped you on BG with syringe, but if we meet on Vietnam server in the future, then you will be raped by sticking nade into your butt as well.
Come and try it, you can see below the many special features of Vietnam mod here:
http://board.twcclan.org/thread-5148.html
---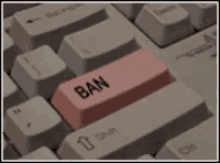 13-02-2018, 07:07 PM
RE: vietnam server
I like to be raped.....
---
User(s) browsing this thread: 1 Guest(s)