17-01-2018, 10:26 AM
Coffee
Oh look!



Posts: 1,320

Joined: May 2015

Reputation:

135
Moving on
Hoi TWC,
Never a fun thing to do. Saying goodbye to things that lasted for so long you can hardly imagine it not being there. But here I am writing my way out of my spot and out of the place that has been a part of me on a daily base for the past three years.
I've been thinking of how to do it, how to write it all together but I am afraid I might forget certain situations, people, good times, etc. I decided not to. I just wanted to make sure that you all know you have been a huge part of me, and probably are of others too. We shared real issues, but more often real laughs. Thank you so much for all the nights we had in ET, on the forums and on TS.
However, there is one person that I should thank by name. Thanks, Hani, for luring me in this place on a boring summer holiday and for having me, trusting me and helping me even after you quit the scene. You rock (more than you all think). I never thought I'd stay this long, you were a big part of that decision.
Ok never mind. A few more. Thanks Vicksgurl, for coping with me as a duo-supremeteam. We still rock at useless conversations and having fun in Messenger. And Hammy, for supporting me with your wise words alongside your busy job that you have to work on for many hours. You are dedicated and good people. Also the HS-HA team that has been communicating so well together, I'm glad we never got into big fights or real issues that could not be solved together. I'm proud of that! And thank you Mimustah for providing us with the possibilities to connect and to stay connected together.
And for 'the rest' of you, I don't need to shout out every name that crosses my mind right now. I've seen many people come and go. And I'm so glad I'm still in contact with some of those people. I hope you know that you've made my days here unforgettable. Not just temporary, no. It's been a part of me - you have. So thank you, and do not forget that you are a bunch of lovely people. Seize that shit.
As for now, I will leave my supreme spot. I'm not worthy of the spot with my kind of activity. I've 'done my time' with great pleasure. The main reason is that I've been handed a lifetime-chance to study my passion. This is hopefully a starting point for me in becoming what I really want to become. But this takes up so much time that I cannot afford to invest more in TWC. What can I say? The most cheesy thing ever said is true; passion changes everything.
My spot will be taken by Cross, please welcome him as a new Headshot supreme! He and Vicky will maintain Headshot in the future, and I hope you will enjoy.
Enough feels-writing. Rock on and
be awesome.
And now I'm flying away. Not forever though, I can't leave it all behind me that easily, I discovered. So see you around some time.
Hugs,
Inge
"Revive your light, manifest your dreams, realize your worth"
---

23-05-2015 - 20-01-2018 part of TWC Headshot
17-01-2018, 10:34 AM
Chris
ヽ༼ຈل͜ຈ༽ノ



Posts: 2,370

Joined: Aug 2012

Reputation:

114
RE: Moving on
Saw this coming for awhile now, but all I can say is to wish you the best.
This won't be a goodbye from me
---

17-01-2018, 10:38 AM
bLoxje
Server Supreme



Posts: 299

Joined: Oct 2012

Reputation:

26
RE: Moving on
Gl inreal inge hope to seeya around sometimes thanks for all the good times
---
///M Straight Edge
#Ez
17-01-2018, 10:48 AM
Cross
Golden Boy



Posts: 958

Joined: Mar 2015

Reputation:

89
RE: Moving on
Inge, my dearest friend, I knew it was coming but I was still hoping for some sort of change, that you will change your mind and stay in the end. However, since it came to this, I will write few words of gratitude, because you do not even know how much you influenced me and my life and how you changed it for the better.
Ever since we met, you were friendly, nice and understanding and calm when it came to me, my health and my mental state with constant mood swings. You with few others helped me get through this by just being there and talking to me. In my darkest moments of my life you were here, helping me get through this all without harm, and I did, also thanks to you.
You are awesome Coffee, one of my best friends I have made ever since I joined TWC, I will not break contact with you for sure (not now since we are passed depressing stuff and can talk about something better and funnier
). Thanks to you I am here, you will have my eternal gratitude for that.
I also want to thank for giving me chance to be supreme, I promise I will do my best and will help Vicky making HS even better. :]
17-01-2018, 10:48 AM
Vegehan
Clan friend



Posts: 9,024

Joined: Oct 2014

Reputation:

68
RE: Moving on
Hi Inge, thanks for all the time and work you put in to twc. Put the same drive and dedication in your studies. Have fun, good Luck and see you around
---
17-01-2018, 11:06 AM
NightFall
Fallest of the Nights



Posts: 624

Joined: Jan 2015

Reputation:

62
RE: Moving on
So the time has come! Thanks for all that you have done for HS and for TWC in general! Good luck with your studies and I'm sure I will see you around somewhere
---

17-01-2018, 11:08 AM
sadboi
No Download Leader



Posts: 229

Joined: Jun 2016

Reputation:

42
RE: Moving on
Coff, thanks for all games and conversations, for all care you give to the HS and whole TWC and now take care in real life. And I hope to see you in the game sumtimes!
---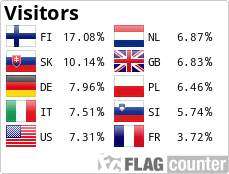 17-01-2018, 11:36 AM
Dutch
Clan friend



Posts: 396

Joined: Dec 2012

Reputation:

28
RE: Moving on
Damn Inge!
Thanks for all your work and great company
You will be missed, veel succes!
---
Still your biggest nightmare on ET
17-01-2018, 12:08 PM
Thrasher
Meme Supreme



Posts: 4,815

Joined: Sep 2012

Reputation:

189
RE: Moving on
good bye coffee good luck in real life and your passion what ever it is.
also congratulations cross
---
17-01-2018, 12:09 PM
Snowman
Frosty the Snowman



Posts: 653

Joined: Sep 2016

Reputation:

89
RE: Moving on
Was great to have you in TWC. Even though I havent always showed that but I respected you very much. Sorry for the troubles I caused you during your time in TWC. Good luck in real life and aim your targets high. Hopefully we meet in the servers someday still. Cheers!
---
Sky Wrote:Seems like a cool guy after all
User(s) browsing this thread: 1 Guest(s)