15-01-2018, 11:48 PM
Pops


Null poster



Posts: 2

Joined: Jan 2018

Reputation:

0
Hi all
Just to say hello all just recently started to plat ET again after many years
any tip on how to play better would be great
Regards
Pops
16-01-2018, 12:21 AM
(This post was last modified: 16-01-2018 12:22 AM by ZonElax.)
ZonElax
Savate Boxe Française



Posts: 1,498

Joined: Feb 2012

Reputation:

109
RE: Hi all
Hello Pops, welcome back to ET
Did you used to play on TWC servers, if yes what was your name?
Ultimate tip for a better gameplay is practise
---
Need a signature? Go to my

SHOP

.
16-01-2018, 12:50 AM
asian_neymar
Clan friend



Posts: 136

Joined: Dec 2016

Reputation:

24
RE: Hi all
Yep just keep playing and your aim will come with it , there's many skilled players in TWC so watching their gameplay might help , also we have a headshot server so you can practise on there as well
welcome
16-01-2018, 01:51 AM
Pops


Null poster



Posts: 2

Joined: Jan 2018

Reputation:

0
RE: Hi all
Just had a bit of a play on the beginners server will play in there again soon
It must be my age I don't remember any in game name I used to play under
I will have a play in the other servers soon
Regards Pops
16-01-2018, 04:32 AM
HamsteR!
The Best Hamster outside TWC ;)



Posts: 1,335

Joined: Apr 2016

Reputation:

82
RE: Hi all
Hello Pops,
good luck and have fun playing in our servers. If you want play better visit our NoQuarter server, we have strong bots and well skilled players
Cya in the game.
---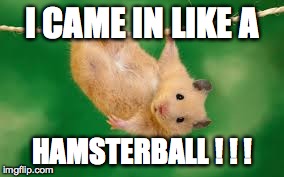 User(s) browsing this thread: 1 Guest(s)