Open recruitment to NoQuarter
07-01-2018, 01:20 PM
HamsteR!
The Best Hamster outside TWC ;)



Posts: 1,332

Joined: Apr 2016

Reputation:

82
Open recruitment to NoQuarter
Hello there!
I'm happy to announce that from today every TWC Member can transfer now to NoQuarter server. It mean that recruitment is fully open. After some discussion with other supremes we are sure now that transfers will not hurt others TWC servers. So if someone like playing in NQ, want creating this server with me and other players, like a lot of changes, not well known maps, love playing against good opponents and skilled bots... it is place for you
And if someone think about transfer to NQ and fast promotion... ekhm... it is not good idea honestly
Advantage of the opportunity I want to thanks all TWC Members and guests for visiting NoQuarter server and giving me many valuable suggestions.
Cya in NQ
Hammy.
---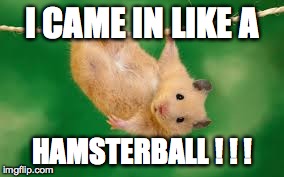 User(s) browsing this thread: 1 Guest(s)