How to join to NQ (read it before making apply)
17-11-2017, 02:20 PM
HamsteR!
The Best Hamster outside TWC ;)



Posts: 1,334

Joined: Apr 2016

Reputation:

82
How to join to NQ (read it before making apply)
Quote:

IMPORTANT:

Now we have fully recruitment. If you are TWC Member you can now transfer to NoQuarter. Remember only to make transfer request and wait for supremes approve.
Hello there!
I am happy to inform you that today we open the recruitment for the TWC NoQuarter server. If you want to be a part of TWC, first read our rules. All of them can be found here:
https://board.twcclan.org/forum-186.html
If you decide join to us and you selected NoQuarter server make sure that you fulfil the following requirements:
you have to know English language (is needed for communication, we require something more than "yes" and "no", of course everybody can make some mistakes but most important is to understand other players/members),
you have to know and follow clan rules,
you have to behave well (we are looking for friendly players to create unique atmosphere)
be sure that you know and want to join to NoQuarter server (we require activity here), show it and before you make apply get 5000exp in NoQuarter server.

If you fulfil the above requirements you can make an apply here:
https://board.twcclan.org/forum-189.html.
Example below (just use ctrl+c and ctrl+v):
Code:

Your nickname in the game:
Your real name:
Your age:
Your timezone:
Your current exp in NQ server:
Did you read our server and forum rules?:
Are you sure that you agreed all the above terms for joining the server?:
Are you able to visit NoQuarter server and our forum regularly?
Why do you want to be in TWC and why you selected NoQuarter server?:
At What time do you often come to play ET?
Do you want to add something? (it would be nice if you write a few sentences about yourself, for example what are you doing in real life or how long you are playing in ET, what is your interests, etc).
What next? Just wait for answer from High Admins (HA). If your apply is correct HA will tell you about your trial time. In trial time be active in NoQuarter server as much as you can. Trial time is 7 days (if HA are sure, they can cut it but no more than to 3 days). After your trial time you will get the answer.
Simple? I think yes, but if you have any questions or need some help just PM to me on forum.
Good luck and see you on
the orange side of power
Hammy.
---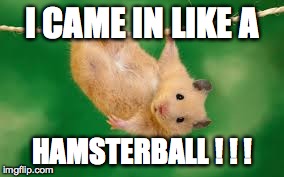 User(s) browsing this thread: 1 Guest(s)