12-09-2017, 04:36 PM
ReXxus
Vietnam Hunter



Posts: 828

Joined: Oct 2016

Reputation:

28
~Leaving~
Hi Guys, sorry but i wouldn.t be a part of 4Ft~ More :/

I am not more so active on TWC Server, and only for |PsA~ i will come to server :/

Sorry Guys
---
12-09-2017, 06:09 PM
Snowman
Frosty the Snowman



Posts: 668

Joined: Sep 2016

Reputation:

88
RE: ~Leaving~
im leaving 4ft too, all my privileges in hs is removed, nothx
---
Sky Wrote:Seems like a cool guy after all
12-09-2017, 07:39 PM
Nirv
French phoque



Posts: 857

Joined: Jun 2013

Reputation:

102
RE: ~Leaving~
perma mute for you sounds like a good privilege
---
-
TWC
|
N
irv
________________________________________
12-09-2017, 08:21 PM
ReXxus
Vietnam Hunter



Posts: 828

Joined: Oct 2016

Reputation:

28
RE: ~Leaving~
xD nirvo
---
12-09-2017, 08:26 PM
_raven.:)
No Quarter Mermber



Posts: 433

Joined: Feb 2016

Reputation:

56
RE: ~Leaving~
(12-09-2017 07:39 PM)

Nirv Wrote: perma mute for you sounds like a good privilege
GIVE THIS MAN AN AWARD.
---
13-09-2017, 11:27 AM
HamsteR!
The Best Hamster outside TWC ;)



Posts: 1,336

Joined: Apr 2016

Reputation:

82
RE: ~Leaving~
(12-09-2017 06:09 PM)

Snowman Wrote: im leaving 4ft too, all my privileges in hs is removed, nothx
I don't know what are you talking about right now. Privileges? If you mean privileges to spamming and talking always finnish in main chat so nobody have this kind of privileges
Thank for answer for my PM,
Hammy.
---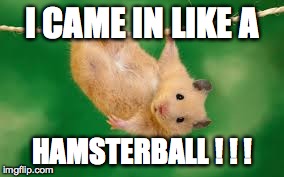 User(s) browsing this thread: 1 Guest(s)