16-02-2017, 10:09 PM
(This post was last modified: 18-02-2017 06:47 PM by Nirv.)
Testo Charity Challenge
Good evening everyone,
What is Testo ?
Testo is a world wide company that is selling various electronical equipments, measurement and monitoring system, thermical camera, oil tester, services, system validation, probe calibration...
I'm working for the
french filial of this company and our main firm is located in Germany.
We are present in 25 different countries and we have around 2k5 employees all around the world.
What is Testo Charity Challenge ?
To celebrate our 60 years anniversary, we are doing a world wide event where everybody (
us, our customers, our friends, our familly
) can
run
and/or
cycle
for the
good cause
.
We set an objective of 500k kms for all our filials.
In France, we must reach
20k
kms.
We will donate 1€ for every kilometers made. And in France, we gonna support

sick/ill children
.
(Though cycling kilometers will be divided... I guess)
Why I'm presenting this stuff to you guys ?
I'm searching for some sportive people in TWC and I'm willing to ask you guys for some help in order to reach the amount of kilometers that we need to achieve.
If you are interested, I'm asking you to join and sign up for this event !
How to be part of this event ?
1.Create an account on WeFitter :
-You need to register on WeFitter, link :
https://www.wefitter.com
-Click on "Sign up free"
-Enter a mail / password
-Re click on "Sign up with an email"
2. Editing your account's profile
-Click on your name which is currently "Anonymous" (top right side of the site)
-Edit profile
-Set your first and last name and the other details.
-Ignore the old password field
-On the two fields "new password" and "confirm new password", re type your password
3. Link your WeFitter with running / cycling application
-Click on "home" (the first menu on the left side of the website)
-On the part where it says "No tracker connected" / Select "Connect now"
-You'll be able to choose one of the various existing application which you are already using to record your daily sport (ie :
Runtastic, Apple health
, ...)
(If like me, you are using Apple Health, you need to download "WeFitter" on your smarthphone, login with your details in order to connect WeFitter and Apple health)
-It will synchronise your existing data with your WeFitter account.
4. Join Testo France (if you are willing to help France)
-Click on Groups
-As a default choice, the category shows brand, you need to select the following Category :
Company
-Scroll down until you find Testo (ie : "Testo France")
-View details
-What is your relationship with Testo? Select Friends/Familly or Others
-And click on "Join".
5. Verify that you joined the event
-On the left menu, click on Challenges (3rd menu)
-The first challenge is "Testo 60 Years Charity Challenge", make sure you joined and it should be written "Challenge accepted" on the right hand side!
-You'll then appear in our listing :
http://charitychallenge.testo.com/testofrance
___
If you run across any trouble, let me know and i'll help you out !
I'd like to thank in advance anyone who's interested and willing to help us
A big thumbs up for you and for your participation
!!!

Regards,
Nirv
---
-
TWC
|
N
irv
________________________________________
16-02-2017, 10:15 PM
Haures
Aka meagain



Posts: 1,480

Joined: Dec 2015

Reputation:

89
RE: Testo Charity Challenge
whoah this is nice i will try to help lol
16-02-2017, 10:16 PM
RE: Testo Charity Challenge
(16-02-2017 10:15 PM)

Meagain Wrote: whoah this is nice i will try to help lol
that's be great ! ty megan :-)
---
-
TWC
|
N
irv
________________________________________
17-02-2017, 01:42 AM
HamsteR!
The Best Hamster outside TWC ;)



Posts: 1,336

Joined: Apr 2016

Reputation:

82
RE: Testo Charity Challenge
This action is only in France?
---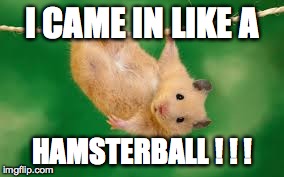 17-02-2017, 08:15 AM
(This post was last modified: 18-02-2017 06:48 PM by Nirv.)
RE: Testo Charity Challenge
It's all around the place as there is testo in Germany, Poland, Italy, USA, UK, France ...
---
-
TWC
|
N
irv
________________________________________
17-02-2017, 11:54 AM
Haures
Aka meagain



Posts: 1,480

Joined: Dec 2015

Reputation:

89
RE: Testo Charity Challenge
Damn if they could support huawei health my life would be easier
17-02-2017, 02:27 PM
Nightwing
Clan friend



Posts: 26

Joined: Apr 2016

Reputation:

14
RE: Testo Charity Challenge
That's really a great challenge, I love it! I'll make my application ASAP and this time phoque off Italy and vive la France
thx Nirv for sharing it
---
17-02-2017, 02:57 PM
(This post was last modified: 18-02-2017 06:48 PM by Nirv.)
RE: Testo Charity Challenge
(17-02-2017 02:27 PM)

Nightwing Wrote: That's really a great challenge, I love it! I'll make my application ASAP
cheers Night
---
-
TWC
|
N
irv
________________________________________
19-02-2017, 12:12 PM
Nightwing
Clan friend



Posts: 26

Joined: Apr 2016

Reputation:

14
RE: Testo Charity Challenge
(17-02-2017 02:57 PM)

Nirv Wrote:

(17-02-2017 02:27 PM)

Nightwing Wrote: That's really a great challenge, I love it! I'll make my application ASAP


cheers Night
I'm in Nirv
And just to start I'm first in ranking hahahahah ;P
---
19-02-2017, 02:00 PM
RE: Testo Charity Challenge
(19-02-2017 12:12 PM)

Nightwing Wrote: I'm in Nirv And just to start I'm first in ranking hahahahah ;P
Really ? What's your name ? I cannot find you in the leaderboard xD
---
-
TWC
|
N
irv
________________________________________
User(s) browsing this thread: 1 Guest(s)