07-11-2016, 12:34 PM
HamsteR!
The Best Hamster outside TWC ;)



Posts: 1,336

Joined: Apr 2016

Reputation:

82
4FT - Rules & FAQ
***
4FT
RULES and FAQ
***

We have

ONLY 3 RULES

in this fireteam:

> Respect clan TWC Rules and Server Rules <
> Respect TWC Members and Other Players <
> Be friendly, active on forum, HS server and 4FT meetings <

That is all. Thank you.

Q1. What is the purpose of this team?
A1. Make HS server more active, develop hs members skills, create unique community, having fun and help other server to be more active.
Q2. Who can join to 4FT?
A2.This FireTeam is directed for HS member and our friends. If you want to join please make application here: http://board.twcclan.org/thread-7411.html
Q3. So if I'm from other server I can't join to 4FT?
A3. No, you can! But it is more difficult. Fistable, not everyone can join the team. We are considering your activity in servers, behavior, character (if you pass to team) and if everything is ok you have will be in or have to pass some little challenge.
Q4. If I not pass challenge I can't join to the team?
A4. You can take a revenge, but you have to wait minimum two week after your last challenge.
Q5. Can I be in other teams?
A5. Yes, if you have time for it that it is not problem.
Q6. What about when meeting this fire team will interfere with other meeting?
A6. I will try to avoid this, but if this situation will take a place you have to choose what you do.
Q7. What is the hierarchy in 4FT?
A7. There is one leader of team (now), stuff and 4FT members. As the team grows, we will expand the hierarchy. As a member you can collect a lot of awards and sign in our Hall of Fame.
Q8. How to get promoted?
A8. I want that all team members are equal to each other. If you need something more, you can realize some of your idea! Please write to me what you want to do and I or somebody from 4FT will help you.
A9. Where can I find schedule of this fireteam?
Q9. We haven't rigit schedule, it is flexible. All of important information you will find on forum in topic "Schedule of 4FT". I will try to fit it to 4FT members.
A10. What is the main objective of this team?
Q10. I think that name of this team speak for itself. HAVING FUN!
In the case of inconsistencies or doubts decides leader
---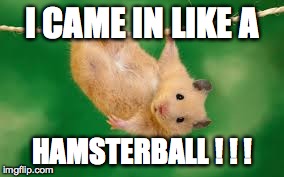 User(s) browsing this thread: 1 Guest(s)