Poll: Would you like me to make more Game Reviews.


This poll is closed.

Yes
7
77.78%
No
0
0%
I don't care
2
22.22%
Total
9 votes
100%
Diablo 3 (archived by Spicy)
14-05-2012, 06:44 PM
Diablo 3 (archived by Spicy)
Diablo III
Diablo III is most wanted game at the moment. And the release date of the game is on May 15th, 2012. Here is the countdown until the release
http://www.diablocountdown.com/
Game genre is Action role-playing, hack and slash, dungeon crawl. Like usual the view of the game is... You guessed it, it is same as in Diablo 1 and 2.
Developer and publisher is Blizzard Entertainment.
PLOT
The game takes place in Sanctuary, the dark fantasy world of the Diablo series. This world was saved twenty years prior by a handful of unnamed heroes in Diablo II. Having survived the onslaught brought by the armies of the Burning Hells, Tyrael rewarded the heroes by sending them to safety. It is up to a new generation of heroes to face the forces of evil threatening the world of Sanctuary.
Players will have the opportunity to explore familiar settings such as Tristram.
The only confirmed NPCs are Deckard Cain, who has appeared in both of the previous games, and his niece, Leah, a new character who accompanies the hero in quests from time to time. The plot will revolve around two surviving Lesser Evils, Azmodan and Belial, and an artifact known as the Black Soulstone. Diablo's world map is composed primarily of two main continents with several small islands in the Northwest region. The world of Sanctuary has been dramatically changed by the destruction of the Worldstone in Diablo II: Lord of Destruction.
MY OPINION
The game looks GREAT and the gameplay is AWESOME! I played it on OPEN BETA, sad was that most of the time server was over crowded or down for maintenance. One thing is sad that you need internet connection to play the game cause' it has online single and multiplayer. Singleplayer should be offline cause' it doesn't make sense that you need internet connection for that.
CHARACTERS
The Witch Doctor is a new character reminiscent of the Diablo II necromancer, but with skills more traditionally associated with shamanism and voodoo culture. The witch doctor has the ability to summon monsters, cast curses, harvest souls, and hurl poisons and explosives at his enemies. Blizzard has stated that the Witch Doctor is not another version of the necromancer and that they may incorporate the necromancer in a future expansion. To power spells the Witch Doctor uses Mana, which regenerates slowly.
The Barbarian will have a variety of revamped skills at his/her disposal based on the use of incredible physical prowess. The barbarian is able to whirlwind through crowds, cleave through swarms, leap across crags, and crush opponents upon landing. The resource used by the barbarian is fury, which is generated through getting attacked by enemies, attacking enemies and through certain abilities. Fury is used for certain strong abilities and degenerates over time.
The Wizard is a version of the sorceress from Diablo II or the sorcerer from Diablo. The Wizard's abilities range from shooting lightning, fire and ice at his/her enemies to slowing time and teleporting around enemies and through walls. The wizard fuels their spells with arcane power, which is a fast regenerating power source.
The Monk is a melee attacker, using martial arts to cripple foes, resist damage, deflect projectiles, attack with blinding speed, and land explosive killing blows. It combines the melee elements of Diablo II's assassin class with the "holy warrior" role of the paladin. Blizzard has stated that the monk is not related in any way to the monk class from the Sierra Entertainment-made Diablo: Hellfire expansion. The monk is fueled by spirit, which has defensive purposes and is slowly generated through attacking, though it does not degenerate.
The Demon Hunter combines elements of Diablo II's amazon and assassin classes. Demon hunters use crossbows as their main weapon and also throw small bombs at enemies. Some of their skills have been revealed and among them are arrow skills such as Chain Arrow. The demon hunter is fueled by discipline and hatred. Hatred is a fast regenerating resource that is used for attacks, while Discipline is a slow regenerating resource used for defensive abilities.
PICTURES AND VIDEOS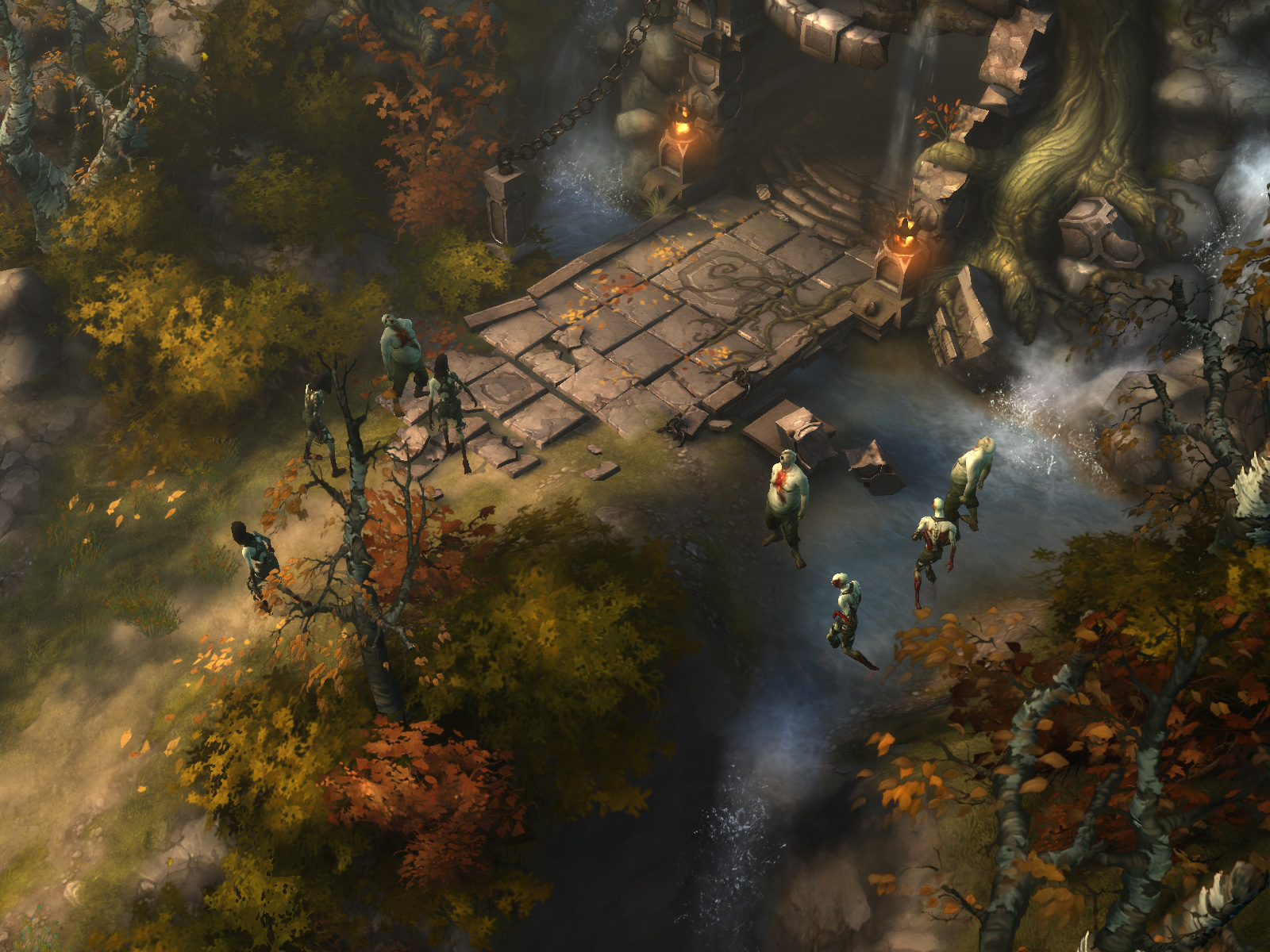 15-05-2012, 07:35 PM
beat
Clan friend



Posts: 98

Joined: Mar 2012

Reputation:

3
RE: Diablo 3
15-05-2012, 09:18 PM
RE: Diablo 3
Well they made it online today so it will be down for some time. I haven't bought the game cause the price is 60Euros... Kinda expensive, waiting for the Russian keys to be sold here (price is about 15-20 euros) and i will buy that one.
24-06-2012, 09:21 AM
Bella
Pizza <3 Maddness :P



Posts: 2,463

Joined: Feb 2012

Reputation:

165
RE: Diablo 3
I don't play this game.
---
User(s) browsing this thread: 1 Guest(s)