Activity Day (archived by Fortin)
03-01-2019, 11:32 PM
Broodzakje
Double clanning



Posts: 173

Joined: Jul 2016

Reputation:

35
RE: Activity Day
-TWC|BROODZKJ

I hope i have some time to join up
---
///M Performance
#TALENTED
04-01-2019, 12:48 AM
TY.
Clan Friend <3



Posts: 201

Joined: Aug 2017

Reputation:

35
RE: Activity Day
PSA still a thing in TWC?
04-01-2019, 01:08 AM
RE: Activity Day
(03-01-2019 11:32 PM)

Broodzakje Wrote: -TWC|BROODZKJ

I hope i have some time to join up
Hey Brood,
It's really nice to see you there.
Don't worry, I will close the registrating at 8am (+1) 05.01 *saturday*
So you are in the roster
Thanks for your joining!
@TY PSA is exist and it has some active members, but recently they don't organise meetings /because there isn't enough active member I think o.o but I'm not sure about that/ This event is good for the server (activity) and it is also good for people, because they can make team games/duels/soloplays and the atmosphere will be better too
Feel free to join us!
---
04-01-2019, 09:56 AM
Friendzone
Fr&Zone



Posts: 143

Joined: Feb 2017

Reputation:

27
RE: Activity Day
-TWC|Friendzone.
Ill be there <3
04-01-2019, 12:44 PM
RE: Activity Day
---
04-01-2019, 11:39 PM
HamsteR!
The Best Hamster outside TWC ;)



Posts: 1,332

Joined: Apr 2016

Reputation:

82
RE: Activity Day
I do not promise anything, but I will try to be there
Nickname: Hammy.
---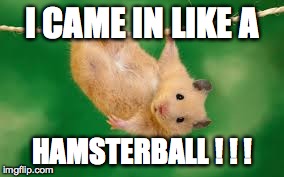 04-01-2019, 11:48 PM
(This post was last modified: 05-01-2019 01:05 AM by Fortin.)
RE: Activity Day
(04-01-2019 11:39 PM)

HamsteR! Wrote: I do not promise anything, but I will try to be there

Nickname: Hammy.
Yee, the Overlord returns
No Problem, if you can't play all day. Taking part is the important and the motto is: be as active as you can.
And an announcement: Tomorrow I'll be active at 5pm and I can set your in-game level. (But I'll try to join when I see you guys)
And I'll load the suprise too
---
The stats are cleared by Ligustah, so we can strat from zero.
And a little problem again
I was playing and I didn't know about the reseted stats, so I get a much higher score and score/minute in 16 minutes :/ So I will calculate it for you, but let's see the stats.
My stat:
-16 minutes played online
-got 1208,8125 scores/minute
•so I have 16(min)×1208.8125(score/min)=
19341
scores total.
Tommorow I'll get only higher numbers if I start playing. So the calculation is: *example*
-I'll play
4 minutes
(with the previous 16 it makes 20 minutes total)
-I'll get 2000 sore/minute (2000-1208.8125=
791,1875
score/minute will be the right number
•I'll have 4(min)×791,1875(score/min)=
3164,75 scores total instead 20(min}×2000(score/min)=40000 scores
because I start fron zero. And Tuksi is in the same situation, becuse he was playing too yesterday.
I would like to be honest and everybody has to start with equal chance. I hope this post is understandable and you won't be mad when the stats will be different.
---
05-01-2019, 09:27 PM
RE: Activity Day

Hey Guys,

The event is closed and it's time to see the winners!


Congratulations! It was fun to play with and against you. Special thanks to the other players for their participation. I hope you enjoyed this meeting and you'll visit our NQ server from time to time. I'll finish my project soon and hopefully there will be more players!


I'll post the awards soon in this post!

Have a good night Guys!
Fortin

---
User(s) browsing this thread: 1 Guest(s)