14-03-2018, 10:41 PM
Amon
Clan friend



Posts: 44

Joined: Dec 2016

Reputation:

12
RE: my connection
15-03-2018, 01:44 AM
(This post was last modified: 15-03-2018 01:49 AM by Mystik.)
Mystik
¯\_(ツ)_/¯



Posts: 218

Joined: Mar 2012

Reputation:

19
RE: my connection
Is there a file called
ui_mp_x86.dll
in your jaymod folder? And also one should be inside etmain folder.
If not, there is something wrong with the installation. You did grab the ET: Legacy Windows 32-bit installer, right?
If there is no
ui_mp_x86.dll
in jaymod folder (and whatever other mod you want to play) you need to open the jaymod pk3 and extract it from there. The installer of ET: Legacy should automatically download the ET files and work it's magic, but perhaps something went wrong
If you are fine with downloading it from a mirror, I have uploaded the jaymod
ui_mp_x86.dll
on my server here:
http://mstk.eu/f/ui_mp_x86.dll
(MD5: A664B87536FAFD76966B68718A0B28FE,
VirusTotal report
)
Chrome will warn about the file because it's a .dll, check VirusTotal link above, it's clean.
If you are not fine with downloading from my mirror, you can open the jaymod-2.2.0.pk3 in WinRAR and extract the
ui_mp_x86.dll
file from there to your ET: Legacy /jaymod/ folder.
PS. Also try running ET: Legacy as admin. As a last resort you can try installing ET: Legacy from the binaries instead of the installer, as suggested here:
https://board.twcclan.org/thread-6852.html
If it comes to this resort, I can guide you with the binary installation method!
---
15-03-2018, 07:35 PM
Amon
Clan friend



Posts: 44

Joined: Dec 2016

Reputation:

12
RE: my connection
i try reinstall to 64-bit
16-03-2018, 12:52 AM
Mystik
¯\_(ツ)_/¯



Posts: 218

Joined: Mar 2012

Reputation:

19
RE: my connection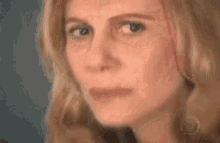 ---
16-03-2018, 01:37 PM
-TWC|ErrorLoading
Omelette du fromage



Posts: 297

Joined: Mar 2017

Reputation:

35
RE: my connection
Try to delete the whole folder of et.
And then, reinstall the game, re-upload the etkey and let's restart with 0xp. 18k isn't that much. If you are playing very often, you will recover quickly. (Playing agains bots with cover ops is a very good way)
Good luck !
---
Made by Mimus <3
User(s) browsing this thread: 1 Guest(s)