13-01-2018, 04:37 PM
Ludi
Complaint hunter



Posts: 2,702

Joined: Apr 2016

Reputation:

86
RE: hey
(13-01-2018 01:50 PM)

TooSlow Wrote: Wth is this my broken glass? You cant leave just like that,we will have a talk about that.
Same opinion, we can solve this and people who break the rules will always be around, it's our Admin job that is fondamental to prevent this kind of behaviour, of course you are free to leave even if i think it is not necessary
---
Signature by Mimus
13-01-2018, 09:10 PM
Mega$low
Server Supreme



Posts: 3,145

Joined: Jun 2015

Reputation:

84
RE: hey
Ok we cleared the situation blackeye is back
welcome back
---
13-01-2018, 09:15 PM
2rk'ich.
Clan friend



Posts: 135

Joined: Nov 2016

Reputation:

17
RE: hey
13-01-2018, 09:35 PM
valkk
ONLY CHEATERS COLLECT QUOTES



Posts: 432

Joined: May 2017

Reputation:

14
RE: hey
Leaving over a silly matter like this would be stupid so glad you've decided to stay. As long as you back up your reasoning's on why you done something certain then there's no problem in my eyes. If other admins want to slaughter you or anyone for it then they are the problem.
---
#Fortniteislife


twitch.tv/vaaalk (

Hope to start streaming soon

)
14-01-2018, 03:29 AM
Thrasher
Meme Supreme



Posts: 4,811

Joined: Sep 2012

Reputation:

189
RE: hey
good to see you are not leaving us blackeye
never give up attitude will be a must for you since you are at a disadvantage with english
---
29-01-2018, 02:47 PM
HamsteR!
The Best Hamster outside TWC ;)



Posts: 1,325

Joined: Apr 2016

Reputation:

82
RE: hey
Hello there,
Bl@ckeye has some problems with forum, she edited first post of this thread so please read it.
Thank you.
//EDITED - quote below:
Quote:Hi before one grumbles why I here poste. . . . am not switched freely to open a new Thread. . . . . has none argues in addition I make it so sorry!!!!!!!!!!!!


Hello, my friends and not friends


I would like to thank for everything during the last years here TWC has learnt thanks to you a little bit in English. . . . . what is not sufficient of course Smile
you were to be helped stehts anxiously me where it only went for THANKS
However, you also know I an honest person am. . . . . .
but now it is in where I me differently must look around. . . .
since it acts to me do not suffer, unfortunately, like to me the clan any more like at that time
now the old good friends friends are not any more in the clan. . . . more and more people and new ones go walk in. . . .
there are also many other reasons why I go that I may not respond here now, however. . . . .

there were great times here with you. . .
but anyhow everything has changed. . . .


now I would not want also somebody largely a little bit in addition I write will play from time to time with pleasure to come still. . . .
however, please accepts mine resigns
the friends to me are importantly I keep with Steam or with Facebook or whatsapp Smile who would be friends with me or liked to remain my data where and how one finds me Smile

But as said the clan has become too foreign to me


Please, this time I go for good for myself there is nobody back more. . . . .

also not in other kategorieren. . . . .

Thanks to you from hug this to her always for me were there Smile

please stays healthy everybody and cheerfully all good one to you Real PIm Life Smile everything good for you and your families
your Sandra (Bl@ckeye)
---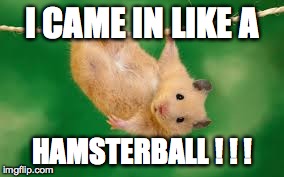 29-01-2018, 02:48 PM
Bl@ckeye
No Download Member



Posts: 371

Joined: Mar 2015

Reputation:

53
RE: hey
Thx you
---
hello that's me
29-01-2018, 03:24 PM
NightFall
Fallest of the Nights



Posts: 623

Joined: Jan 2015

Reputation:

62
RE: hey
Goodbye Blackeye and good luck!
---

29-01-2018, 03:35 PM
ReXxus
Vietnam Hunter



Posts: 775

Joined: Oct 2016

Reputation:

28
RE: hey
sad to see-
GoodLuck in RL Sandra
---
29-01-2018, 07:27 PM
TY.
Clan Friend <3



Posts: 198

Joined: Aug 2017

Reputation:

35
RE: hey
I didn't really get to know you that well however I seen you before at ND in 2016 back when I was in TWC wish I got to play ET you seem like a nice person I'll always consider you a friend & take care Sandra
User(s) browsing this thread: 1 Guest(s)